Life Style
Fun in the Sun: Water Activities and More at Silverwood Lake
Introduction
When people think of California, they often imagine sunny beaches, rolling waves, and soft sand. However, California also boasts a variety of beautiful lakes, including Silverwood Lake, which is nestled in the San Bernardino Mountains. Covering 976 acres and holding over 73,000 acre-feet of water, Silverwood Lake is a popular destination for locals and tourists alike. This article will explore the various water activities and other fun experiences at this stunning location.
History and Overview of Silverwood Lake
Silverwood Lake was created in 1971 as part of the California State Water Project, which aims to provide water to Southern California residents. The lake is named after the Silverwood Ranch, once in the area. With its clear blue waters and picturesque surroundings, Silverwood Lake quickly became a favorite spot for recreation and relaxation. Today, the lake is managed by the California Department of Parks and Recreation and offers a variety of amenities and activities for visitors to enjoy.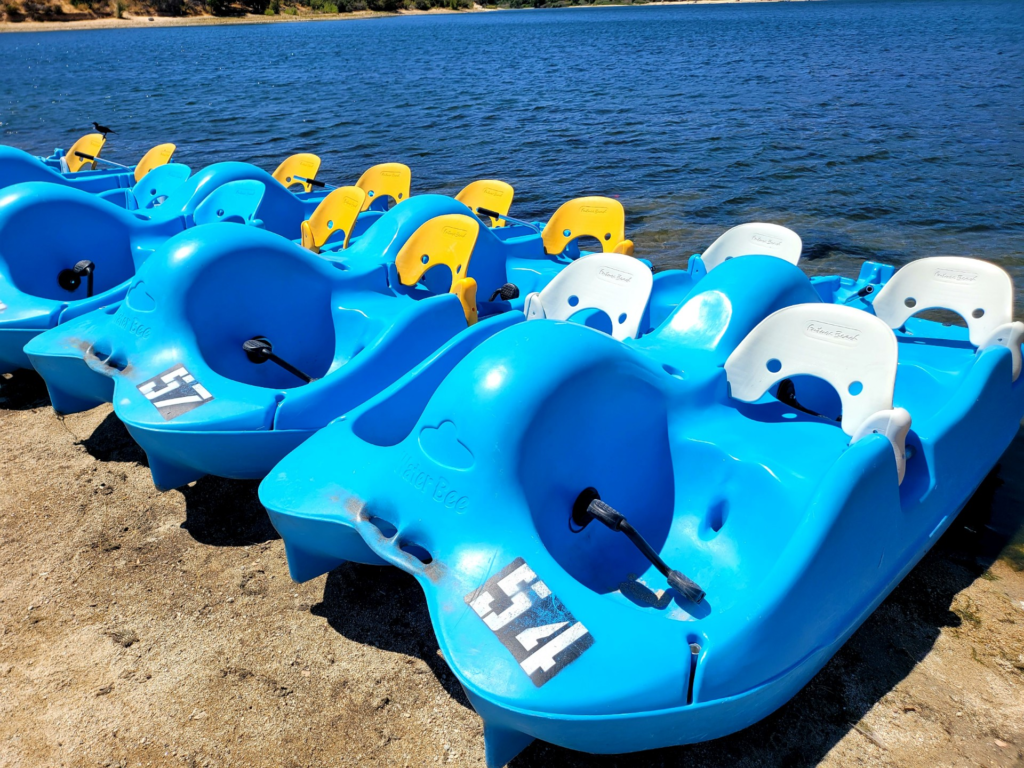 Water Activities at Silverwood Lake
One of the main attractions of Silverwood Lake is the plethora of water activities available. Visitors can rent boats, kayaks, and paddleboards from the marina or bring their own. The lake is also a popular spot for fishing, with various fish species, including largemouth bass, catfish, and trout. In addition to these activities, the lake has designated swimming areas for those who want to cool off and relax in the water.
Hiking and Camping at Silverwood Lake
For those who prefer to stay on dry land, Silverwood Lake has a variety of hiking trails that range in difficulty from easy to challenging. The Pacific Crest Trail, which spans from Mexico to Canada, runs through the park, offering a unique opportunity for long-distance hikers. In addition to hiking, the lake has several campgrounds with amenities such as restrooms, picnic tables, and fire pits. Camping at Silverwood Lake allows visitors to fully immerse themselves in the natural beauty of the area and enjoy a night under the stars.
Wildlife and Natural Beauty
In addition to its recreational offerings, Silverwood Lake is also home to a diverse range of wildlife. Various bird species, including bald eagles, ospreys, and red-tailed hawks, inhabit the lake and surrounding areas. Visitors may also spot deer, raccoons, and other animals while exploring the park. The lake is also surrounded by stunning landscapes, from the towering peaks of the San Bernardino Mountains to the lush greenery of the surrounding forests.
Educational Opportunities
For those interested in learning more about the natural and cultural history of the area, Silverwood Lake offers a variety of educational programs and exhibits. The park has interpretive displays that provide information on the local flora and fauna, as well as the history of the lake and surrounding areas. Visitors can also participate in guided tours and nature walks led by knowledgeable park rangers.
Community and Events
Silverwood Lake is not just a place for individual and family recreation but also serves as a gathering spot for the community. The park hosts various events throughout the year, including concerts, festivals, and other community gatherings. These events provide an opportunity for locals and visitors to come together, enjoy the natural beauty of the area, and participate in fun and educational activities.
Facilities and Amenities
Silverwood Lake has a range of facilities and amenities to enhance the visitor experience. In addition to the marina and campgrounds, the park also has picnic areas, restrooms, and a visitor center. The visitor center is a great place to learn more about the park and its offerings and to pick up maps and other helpful information. The picnic areas are perfect for a family gathering or a relaxing meal in the great outdoors, with tables and grills available for use.
Tips for Visiting
When planning a trip to Silverwood Lake, there are a few tips to keep in mind:
It is essential to check the park's website or contact the visitor center in advance to confirm hours of operation and any possible park closures.
Visitors should be prepared for varying weather conditions, as the area can be hot in the summer and cold in the winter.
It is important to remember to pack out what you pack in and respect the natural environment and other visitors.
Local Attractions
In addition to the many activities and amenities offered at Silverwood Lake, there are several other attractions in the surrounding area. The nearby San Bernardino National Forest offers a range of outdoor recreational opportunities, from hiking and camping to wildlife viewing. San Bernardino is also home to several museums and historical sites, including the San Bernardino County Museum and the Original McDonald's Site and Museum. These local attractions provide additional opportunities for exploration and discovery in the area.
Conclusion
Whether you are looking for a day of water activities, a weekend camping trip, or an opportunity to learn more about the natural and cultural history of the area, Silverwood Lake has something to offer. With its clear blue waters, stunning landscapes, and variety of recreational and educational opportunities, it is no wonder that this beautiful lake is a popular destination for people from all over Southern California and beyond. So pack your bags, grab sunscreen, and head to Silverwood Lake for a fun-filled day in the sun!
Also, Read The Following: area code