Business
Guide to Completing the Sassa Online Application Process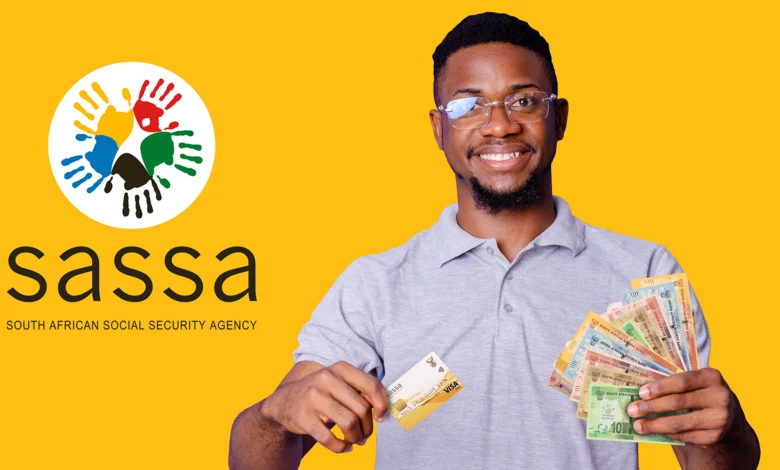 The South African Social Security Agency, commonly known as SASSA, offers various social grants to eligible individuals residing within South Africa. These grants act as safety nets for those in dire need. In an effort to streamline the process and make it more accessible, SASSA has introduced an online application system. This article will delve into the ins and outs of the SASSA online application process, ensuring that potential beneficiaries can successfully navigate the system.
Understanding the SASSA Grants
Before diving into the application process, it's crucial to understand the different types of grants SASSA offers:
Old Age Pension: For elderly citizens.
Disability Grant: For individuals with a permanent disability.
Child Support Grant: For guardians of children up to the age of 18.
Foster Child Grant: For foster parents.
Care Dependency Grant: For caregivers of disabled children.
Grant-in-Aid: For those needing a full-time caregiver.
Each grant has its specific criteria, so applicants must ensure they meet the requirements before applying.
Eligibility Criteria for SASSA Grants
Before starting the SASSA online application, you need to be aware of the eligibility criteria:
Residency: The applicant must be a South African citizen or a permanent resident.
Means Test: SASSA conducts a means test to determine financial eligibility. This considers both income and assets.
Specific Criteria: Depending on the grant, there might be age restrictions, medical assessments, or other specific criteria.
The SASSA Online Application Procedure
With modern technology at the forefront, applying for a SASSA grant has never been more straightforward. Here's a step-by-step guide:
Website Visit: Begin by navigating to the official SASSA website.
Registration: Create a new user profile, ensuring all details are accurate.
Selecting the Grant Type: Once registered, choose the grant you wish to apply for from the list.
Filling in the Application: Complete all the required fields with accurate and honest information.
Document Upload: Scan and upload all necessary documents, such as identification, proof of address, medical reports (if applicable), etc.
Submission: Once everything looks correct, apply.
Confirmation: You should receive a confirmation message or email regarding the successful submission of your application.
Post-Application Steps
After the sassa online application submission:
Application Review: SASSA will review the application and may require additional documentation or clarification.
Interview: Applicants might be called for an interview at a SASSA office.
Notification: Applicants will be notified of the outcome. If successful, the grant will be disbursed monthly, either directly to a bank account or through a designated payment method.
Common Mistakes to Avoid
Avoid these common pitfalls to ensure your application's success:
Incomplete Information: Make sure to fill out all sections of the application.
Incorrect Documentation: Only upload clear, relevant, and valid documents.
Dishonesty: Always provide truthful information. Falsehoods can lead to application denial and potential legal consequences.
The Importance of SASSA Grants
SASSA grants have been a pillar of strength for many vulnerable South Africans. They provide vital financial assistance, ensuring recipients can meet their basic needs. For the elderly, disabled, and caregivers, these grants alleviate daily stresses, enabling a more comfortable life. For children and their guardians, the grants can mean the difference between going to bed hungry or with a full stomach. Given South Africa's socio-economic challenges, these grants play an integral role in reducing poverty and elevating the living conditions of many.
Benefits of the Online Application System
Transitioning to an online application system has numerous benefits. First, it increases accessibility. Individuals from remote areas or those who might find it challenging to visit physical SASSA offices can now apply from the comfort of their homes. Second, it reduces paper wastage, making the process more environmentally friendly. The online system also expedites the application review process, ensuring beneficiaries receive their grants more promptly. In an age where technology bridges gaps, this move by SASSA is both progressive and practical.
Preparing Your Documents: A Checklist
Ensuring you have all the necessary documents ready is crucial. Here's a brief checklist to assist you:
Identity Document: A clear, valid copy of your South African ID or permanent residency document.
Proof of Address: This could be a utility bill, lease agreement, or a signed letter from the landlord.
Banking Details: If you prefer direct bank transfers.
Medical Reports: Required for disability and care dependency grants.
Guardianship Proof: If applying for child-related grants, such as the Child Support or Foster Child Grant.
Ensure all documents are legible and up-to-date. Any discrepancies can cause delays in the application process.
FAQs About the SASSA Online Application
Applicants often have many questions about the SASSA online application process. Here are some common queries:
How long does the application process take? It varies, but once all documents are submitted, it can take a few weeks to a few months.
Can I apply for multiple grants? Yes, if you meet the criteria for more than one grant, you can apply for numerous. However, it would help if you went through separate application processes for each.
What if my application is denied? There is an appeal process in place. If restricted, you will be informed of the reasons and can appeal the decision.
By familiarizing yourself with these questions, you can better prepare for any obstacles that might come your way.
Conclusion
The SASSA online application process, while comprehensive, is a testament to South Africa's commitment to supporting its most vulnerable citizens. By understanding the types of grants, their criteria, and the application process, you can navigate this system effectively. Always remember to review your application thoroughly before submission to ensure accuracy and completeness. With patience and diligence, the SASSA grants can provide much-needed support to those in need.
Also, Read The Following: Snipergaming888