Tech
Searching For a New UCaaS Platform for Your Company: Here's How To
Remember the following things if you're searching for a new Unified Communications as a Service (UCaaS) platform. It includes the cost, features, integrations, and more. Look for a provider that offers geo-redundancy, auto-failover, and 24/7 support. You should also check out the company's data security capabilities.
Cost
UCaaS offers several benefits, including unified communications, collaboration tools, enterprise telephony, and messaging. These solutions are typically priced monthly or annually and can scale as a business grows. However, companies should carefully assess the platform's features, functionality, and cost before purchasing. Companies should also consider whether a potential UCaaS provider has the right integration capabilities and compatibility with other software systems and apps. For example, a UCaaS solution may need to integrate with third-party CRM and note-taking applications. Choosing a vendor that can provide seamless integration and avoid manual workarounds is important.
A business should also search for a UCaaS supplier with a solid track record and top-notch customer service. A good UCaaS provider will have a web portal where users and administrators can report problems and request changes. They should also provide insights into uptime and offer SLAs in case of any downtime. But really, what is UCaaS? UCaaS is an ideal option for companies that want employees to work remotely during the pandemic but don't need more money to invest in traditional PBX hardware and phone lines. UCaaS platforms are also suitable for distributed, mobile workforces that need to communicate with customers and colleagues. Moreover, these platforms make tracking project progress and identifying workflow bottlenecks easy. Lastly, they can help teams collaborate more effectively and increase productivity by providing features such as virtual whiteboarding and team chats.
Features
When comparing UCaaS solutions, it is important to take a holistic view of the features offered. While cost is a factor, you should consider how well the platform integrates with your other workplace tools and whether it supports third-party applications like CRM systems or note-taking apps. Make sure to check hardware compatibility as well. You want to find yourself with a working phone system during a crisis! UCaaS offers multiple advantages over traditional phone system solutions. For example, it provides cloud-based phones and online faxing, video conference capabilities, and voicemail to email. It also allows employees to work from home or other remote locations and can be easily accessed on any device. This flexibility can increase employee productivity and boost company growth.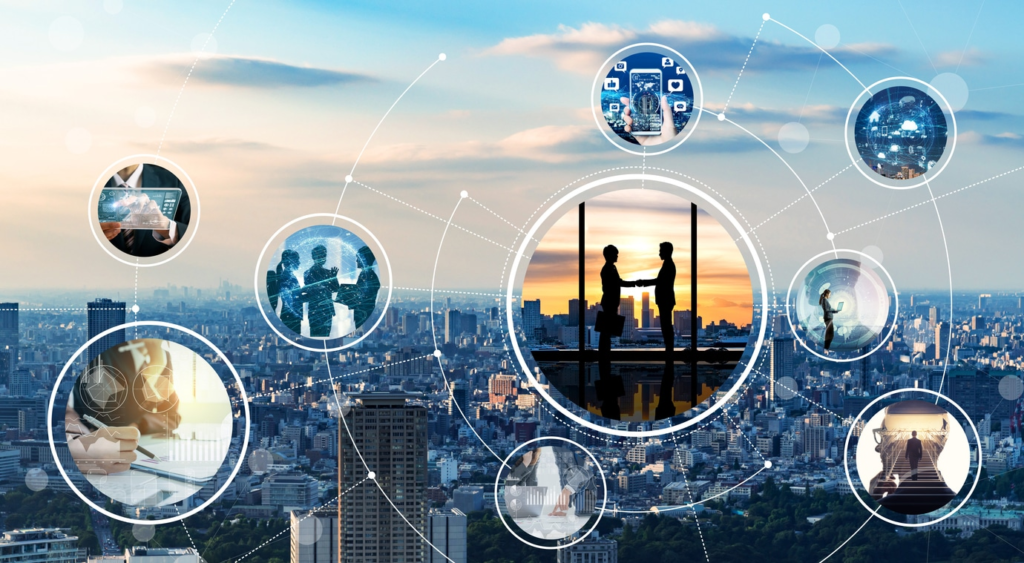 In addition to offering advanced communication and collaboration features, UCaaS provides robust security. The provider will maintain multiple points of presence in data centers worldwide and offer 24/7 network monitoring. The platform encrypts information and ensures account admins can access detailed usage logs and manage user settings. You may be sure that your data is secure and safeguarded because some companies even offer secure VPNs. It is also important to look at the provider's support policies. It would help if you looked for a provider that offers 24/7 customer support, including phone and online chat. Also, it is important to note that customer support availability varies by plan tier, so note these details when evaluating UCaaS providers.
Integrations
Finding a UCaaS platform with the integrations you need for your business is important. The right integrations can help you maximize your communication channels and improve team productivity. It would be beneficial if you also looked for a solution that comes with various features and works with the technology you already have. It will ensure your unified communications system is a good fit for your organization's needs and will provide maximum value. Brands should also consider a UCaaS provider offering additional business software you can add down the line, such as webinar tools. Choosing a solution that integrates with the apps and systems your team already uses can make it easier for them to adopt and use. Finally, a reliable UCaaS platform should offer fast response times and high uptime. Most vendors will be able to provide insights into their uptime percentage and will have backup strategies and SLAs in place to protect your data. It will give you peace of mind that your new UCaaS will be reliable and available for customers when needed.
Security
While the convenience and ease of UCaaS platforms are great for businesses, they are also vulnerable to security breaches. The platform resides in the cloud, which means it can be accessible anywhere with an internet connection. To prevent these risks, look for a UCaaS provider with encrypted protocols. It will keep your data safe and prevent unauthorized access to the system. Your UCaaS platform should include features that enhance productivity. For example, predictive analytics can help you plan meetings based on the best times to meet with your team members. It can also automatically block background noises like sirens and barking dogs so you can focus on what matters most.
Lastly, it would help if you chose a UCaaS provider with excellent customer service. It will ensure that any issues you encounter with the platform can be resolved quickly and efficiently. In addition, they should offer flexible pricing plans and scalable tools that can grow with your company. Choosing the right UCaaS platform for your business can be challenging, but finding one with strong security measures and reliable customer support is important. Consider each option's cost, flexibility, integrations, and security to do this. Following these tips, you can find a UCaaS solution that fits your needs and budget.
Also, Read The Following: Furniture refinishing