Fashion
What Advantages Does Online Shopping Have Over Traditional Store Channels?
There is a saying that "go with the flow"that gets relevant in consumers' current shopping behaviour of massively tilting towards online shopping over traditional retail. Of course, it brings many benefits, and the foremost one is to shop for whatever you want from the comfort of your home. Though e-commerce has been in the mainstream for so long, it boosted up ideally during the pandemic. Interestingly, because of the tremendous technological growth, consumers' shopping trends altered drastically and now online shopping has become an everyday activity, from grocery shopping to household purchasing.
The soaring popularity of e-commerce can be evaluated with the worth-noticing forecast of a $6.4 billion growth for 2023 in Pakistan. When you dig it out more, you explore that efficient logistics and trustworthy delivery services play a significant part in the success of e-commerce stores in Pakistan. Despite its growth, the e-commerce sector also faces challenges working in a developing country like Pakistan. Still, thegovernment is determined to bring more ease to the e-commerce sector, particularly to offer comfort in the taxation end for e-commerce stores. The more the state facilitates the e-commerce sector, the more its results reach the masses through seamless online shopping in Pakistan.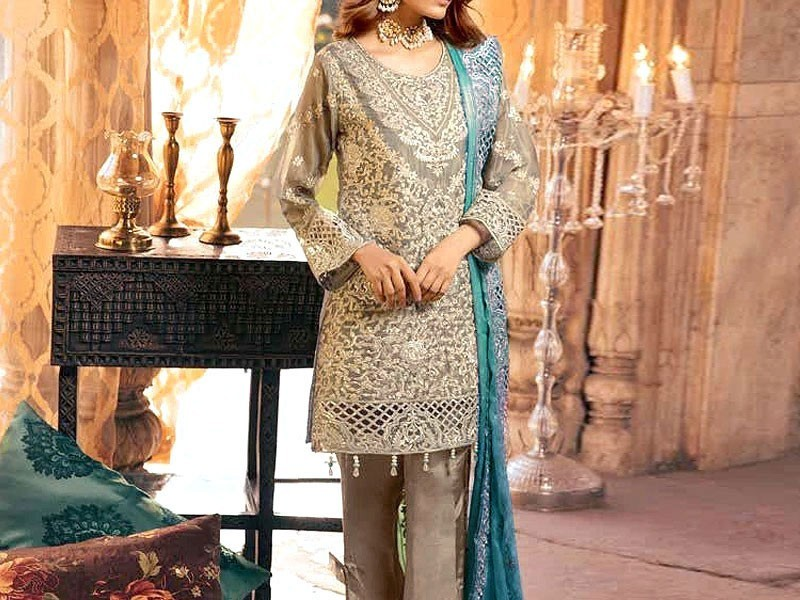 Benefits of Online Shopping Over Typical Retail in Pakistan:
Online shopping enables consumers to find and purchase products from the comfort of their houses or on the go. This eliminates the need to travel to physical stores, deal with traffic, and wait in long queues.
Pakistan's E-commerce platforms offer various products from various brands and sellers. Shoppers can easily compare products, read reviews, and find the best deals, all in one place.
Online stores are open 24/7, allowing customers to shop conveniently, even outside regular store hours. This flexibility is beneficial for people with busy schedules.
Online shoppers can quickly compare prices and find the best deals without visiting multiple physical stores. This transparency can lead to cost savings.
Variety of Payment Options:
Online shopping platforms in offer various payment methods, including credit/debit cards, bank transfers, and cash-on-delivery (COD), making it easier for customers to choose their preferred payment method.
Delivery to Your Doorstep:
Most online retailers offer home delivery services, saving customers the hassle of physically visiting a store and carrying their purchases home.
Easy Returns and Refunds:
Many e-commerce platforms have hassle-free return and refund policies, making it convenient for customers to return or exchange products that don't meet their expectations.
Access to International Products:
Online shopping allows everyone to access a wide range of international products that may not be available in local stores.
Reduced Crowds and Social Distancing:
Especially relevant during health concerns like the COVID-19 pandemic, online shopping minimises the need for crowded stores, helping maintain social distancing.
User Reviews and Ratings:
Shoppers can read product reviews and ratings from other customers, providing insights into the quality and performance of items they intend to purchase.
The following are Top-Rated Online Stores in Pakistan:
Special Discounts and Promotions:
Online retailers often offer exclusive discounts, promotions, and deals, which can result in significant consumer savings.
Online shopping can be more environmentally friendly when considering reduced travel, fewer shopping bags, and optimised supply chain management.
ARY Sahulat Bazar is a big name in online shopping landscape in Pakistan and rightly deserves the first place because of its massive variety of products, from groceries to household. With being simple to navigate, it inspires customers to remarkable deals and discounts in Pakistan.
Daraz is one of the largest and most well-known e-commerce platforms in Pakistan. It offers various products, including electronics, fashion, beauty, and more. It's part of the Alibaba Group.
Yayvo is another prominent e-commerce platform in Pakistan that provides diverse products, from clothing and electronics to groceries.
Telemart offers a variety of products, including mobile phones, electronics, fashion, and accessories. It's known for its competitive pricing and customer service.
Goto is an online shopping platform in Pakistan that offers various products, including electronics, home appliances, fashion, and more.
Homeshopping. pk specialises in electronics, gadgets, and appliances. They also offer a range of other products, including fashion and lifestyle items.
iShopping.pk is known for its electronics and gadgets but also offers products in categories such as fashion, home appliances, and more.
Symbios. Pk is an e-commerce store that provides a wide range of electronics, gadgets, and other consumer products in Pakistan.
ShopHive is an online store focusing on home appliances, furniture, and other household items. They offer a variety of products for home and office.
Shoprex is a platform known for its fashion and clothing collections, with various clothing options for men and women.
Sophie offers a range of products, including electronics, gadgets, appliances, and fashion items. It's known for its quick delivery and customer service.
Wrapping It Up
While online shopping in Pakistan offers these advantages, it's essential to remain cautious and verify the authenticity of online sellers and websites to ensure a secure and satisfactory shopping experience.
Also, Read The Following: Bo Cruz