Business
What is Bookkeeping Automation And Why Should You Consider It?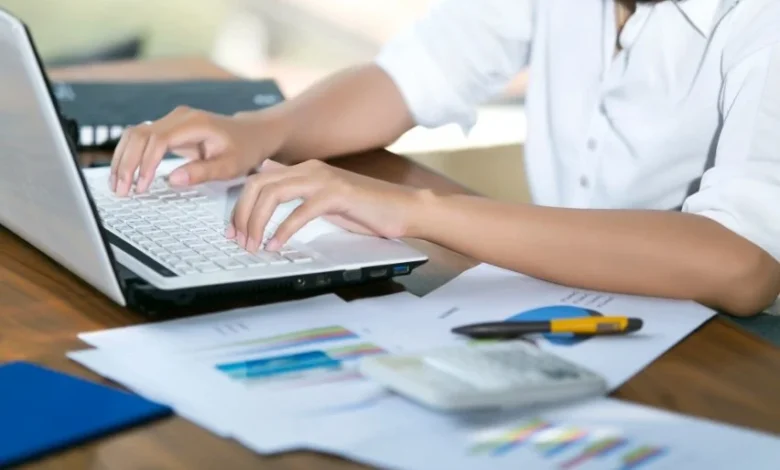 By providing businesses with a better, automated system to manage bookkeeping, technology has leveled the playing field for them. It reduces fraud and errors as it requires less time to maintain all the records. Businesses that develop software can now put numerous operations on autopilot thanks to the development of automated bookkeeping, which gives them more time and enhances workflows.
What is Bookkeeping Automation?
Automated bookkeeping solutions mean using software to maintain accounting's financial records. It is a means to guard against any kind of financial loss and to keep track of all transactions associated with businesses. It is simple, economical, and reduces time. Reducing manual data entry work is part of the automation process, which also controls financial management activities like payroll processing, expense monitoring, bank reconciliation, and financial reporting. Accounting that is automated can be used for:
Records Storage
Invoice and payroll creation
Invoice payouts
Audit preparations
Budgeting and saving businesses from paying double bills
Why Should Automated Bookkeeping Be Considered?
A flexible tool, automated bookkeeping services benefit entities of all sizes, from small companies to global conglomerates. It makes financial management more effective, reliable, and efficient, allowing companies to stay focused on expansion and success. Utilizing this technology helps to reduce manual errors, which reduces the time needed to manage accounts. An automated system ensures accurate information and keeps informed of all bookkeeping profits and losses.
Time Decrease
Businesses can manage every aspect of money management and data entry in less time thanks to technology that automates processes. This system handles profit, loss, and growth in the balance sheets over time and keeps it updated.
Reduced errors
Automatic technology software is up to date and mitigates errors. It reduces the risk and ensures financial records and accurate results
Cost Efficiency
Automated bookkeeping can lead to cost savings by reducing the need for dedicated bookkeepers or accountants. Along with this, it reduces the costly errors that can result from manual bookkeeping.
Productivity
An automated bookkeeping system streamlines various processes, such as automatically-generated invoices, receipts, expense tracking, and bank reconciliation. This adds efficiency and productivity to the business and makes it grow well.
Immediate Insights
Businesses can expand more rapidly and make educated decisions with the aid of an automated bookkeeping system.
Security
A safe, automated bookkeeping program minimizes the possibility of data breaches and unauthorized access.
Cut Back on the Paperwork and Manual Labor
Automation decreases the need for physical labor, minimizes paperwork, and enhances accountability.
Individualize Reporting
Automated invoicing and bookkeeping for creating financial reports like profit and loss statements that include all the information from the sheets. It efficiently and accurately preserves balance sheets.
Managing Account Automation 
The management of financial transactions is greatly assisted by account-automated bookkeeping and tax services. It improves operations, lessens work, and increases business transparency. It includes all of the financial activities, expenditures, and financial management in a budget.
Here are some things you should think about if any business is looking for an accounting automation solution:
Think About Your Needs.
Manage all financial assets and use software to automatically record all business transactions involving losses, expenses, and profits.
Know which Characteristics are Most Important
Be sure to be versed in the qualities that can advance the company financial matters. For the purpose of keeping track of spending and finances, establish automatic invoices, payrolls, and receipts.
User Interface that is Simple:
The team must utilize user-friendly software and applications to make it simple for them to use and manage all of the financial figures.
Control Spending
Instead of spending a lot of money, find the most efficient way to handle automated bookkeeping and manage all of the funds with records to save money. All previous transactions will be maintained, double billing will be decreased, and fraudulent behavior will be lessened.
Final Thoughts
Take charge of accounting procedures to benefit from a better accounting solution. Accounting automation is merely one component of financial automation as a whole. The reason it's the way of the future is because it could make accounting teams and other members of finance departments operate with greater efficiency, not because it will replace accountants. Businesses of all sizes can benefit from automation because of its heightened accuracy, real-time insights, and scalability. Employing bookkeeping helps companies to make informed decisions and adjust for shifting financial needs while also improving the financial side of operations.
Also, Read The Following: Yandex Games