Travel
Unlocking the Secrets of Costco Travel: A Comprehensive Guide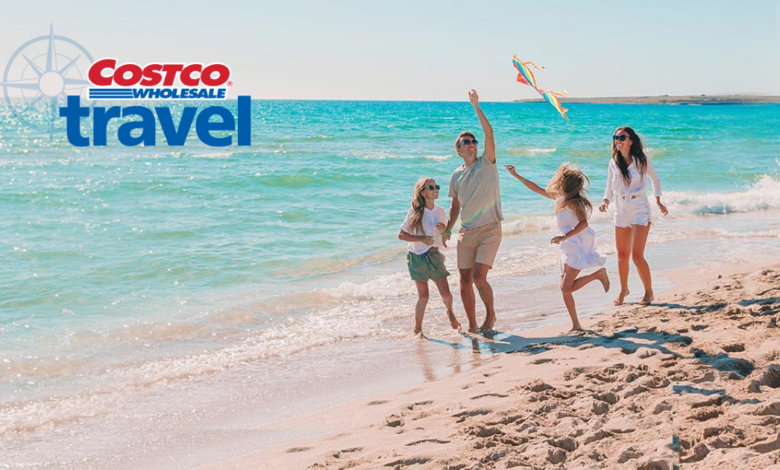 Introduction
The name "Costco" is often synonymous with bulk buying, offering everything from groceries to electronics in giant quantities. Yet, this mega-retailer has ventured into an entirely different realm – travel. Costco Travel has been a game changer for many holidaymakers, blending Costco's reputation for value with the wonders of wanderlust. But what exactly does Costco Travel offer, and is it genuinely a good deal? In this comprehensive guide, we'll delve deep into the intricacies of this service.
The Basics: What is Costco Travel
Costco Travel is a travel service provided exclusively to Costco members. It offers a variety of vacation packages, cruises, car rentals, and hotel bookings, often at exclusive rates that aren't available to the general public. Members can explore destinations from the beaches of Hawaii to the historic landmarks of Europe, all while enjoying the perks and savings one might expect from Costco.
Why Choose Costco Travel: The Benefits
Cost Savings: One of the primary attractions of Costco Travel is the potential cost savings. By negotiating deals in bulk (much like its retail strategy), Costco can pass on significant savings to its members. Whether it's a bundled package or a last-minute deal, members can often find attractive prices that are hard to beat.
Exclusive Member Perks: Beyond the financial aspect, members enjoy exclusive perks like room upgrades, food & beverage credits, and even spa services, depending on the package.
Peace of Mind: Costco Travel also ensures quality. If a hotel or service gets too many complaints, it risks being removed from Costco's offerings. Thus, members can book with a certain level of assurance regarding quality.
Breaking Down the Deals: How to Navigate Costco Travel Offers
Vacation Packages: One of the most popular offerings is the vacation package. These often bundle flights, hotels, and sometimes even tours. It's essential to compare the package cost to what it would be if booked separately, but more often than not, Costco offers a competitive price.
Cruises: From Caribbean escapades to Alaskan adventures, Costco provides a variety of cruise options. Plus, booking through Costco can often grant onboard credits or other exclusive perks.
Car Rentals: Members can benefit from discounts with major rental companies. It's a straightforward service, but the savings can be substantial, especially for longer trips.
Hotels: While the range might not be as extensive as dedicated hotel booking sites, the rates provided are often among the best, especially for luxury properties.
Tips and Tricks for Maximizing Your Costco Travel Experience
Always Compare Prices: As with any deal, it's crucial to cross-check prices. While Costco Travel offers are often stellar, there might be times when other platforms provide a better deal.
Book Early, but Watch for Last-Minute Deals: As with most travel bookings, early birds tend to get the worm. However, keep an eye out for last-minute deals, as these can be especially enticing.
Utilize the Expertise of Costco Travel Agents: They can provide insights, answer queries, and sometimes even offer unadvertised deals. It's a complimentary service for members, so make the most of it.
Potential Drawbacks and Considerations
While there's a lot to love about Costco Travel, it's not without its downsides:
Membership Requirement: Only Costco members can avail of these deals, so if you're not one, you'll need to factor in the annual membership fee.
Limited Options: Sometimes, the choices, especially for hotels, can be limited. If you have a very specific destination or property in mind, it might not be available.
Cancellation Policies: These can vary, but some deals, especially those that are heavily discounted, might have stringent cancellation terms. Always read the fine print.
Conclusion
Costco Travel is undeniably an exciting proposition for Costco members. With potential cost savings, exclusive member perks, and the assurance of quality, it's a formidable option for many travelers. However, as with any service, it's crucial to do your homework, compare prices, and consider the potential drawbacks. For many, the allure of exclusive deals, combined with the trust they have in the Costco brand, makes Costco Travel a favorite choice for their wanderlust needs.
Also, Read The Following: Slope Unblocked Games