Animal
5 Careers for People Who Love Dogs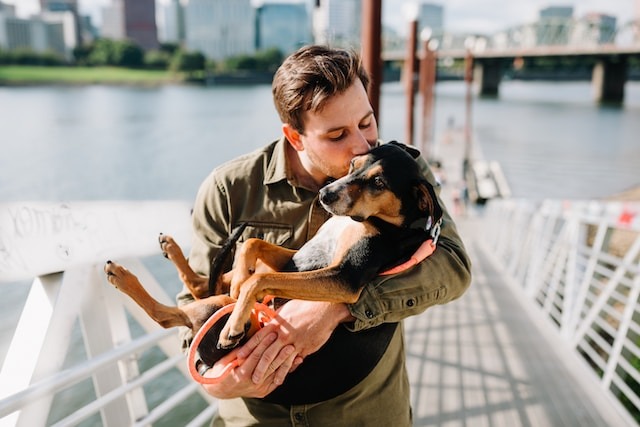 Are dogs your true companions, your heartwarming source of joy? Do you daydream about a career where your love for these four-legged friends takes center stage? If so, you're not alone. For dog lovers like you, a world of fulfilling possibilities is waiting to be explored. From training the next generation of well-behaved pups to ensuring their health and happiness as a veterinarian, dog-related careers are as diverse as it is rewarding. So, let us embark on a journey through five remarkable careers that will allow you to follow your heart and make a difference in the lives of dogs everywhere.
Dog Trainer
As a dog trainer, you can establish your own dog training business while leveraging an established brand and support system. The dog training industry offers you the advantage of comprehensive training programs, marketing assistance, and a network of fellow trainers. These opportunities empower you to follow your passion for working with dogs while also benefiting from the business expertise of the industry. Whether you're a seasoned trainer or just starting your career, these options provide a structured platform to help you reach a broader audience and make a meaningful impact on the lives of dogs and their owners.
Veterinarian
As a veterinarian, your path to success in canine care involves rigorous educational and professional training. After obtaining your Doctor of Veterinary Medicine (DVM) degree, you'll need to gain experience in small animal practices or clinics to hone your skills. Once established, you can consider owning and operating your own practice in the veterinary field. This often provides you with established branding, business support, and access to a network of veterinary professionals. Such opportunities can be a rewarding way to combine your love for dogs with the chance to offer vital medical care, from routine check-ups to life-saving procedures, ensuring the health and well-being of your canine patients while building a thriving veterinary career.
Professional Dog Groomer
Becoming a professional dog groomer involves specialized training in canine grooming techniques, including bathing, brushing, and styling based on breed standards. You can enhance your skills through certified grooming courses and apprenticeships with experienced groomers. Beyond working in salons or pet spas, you might also consider starting your own business in the dog grooming industry. This provides a structured framework, established branding, and marketing support, allowing you to run your own grooming business. These franchise opportunities enable you to offer essential grooming services that keep dogs looking their best and contribute to their overall health and comfort. Building a loyal clientele and providing top-notch care to furry clients can make for a rewarding and lucrative career as a professional dog groomer.
Dog Walker/Pet Sitter
As a dog walker or pet sitter, you have the flexibility to choose how you want to structure your career. Many professionals in this field operate as independent contractors, while others join established pet care agencies or franchises. Opting for a dog-walking and pet-sitting franchise can provide several advantages. These opportunities often offer established branding, marketing support, and access to a network of fellow pet care providers. Franchising can help you establish trust with clients more easily and reach a broader audience. Whether you decide to go independent or explore franchise options, your primary responsibility remains to ensure the well-being of dogs in your care, providing exercise, companionship, and a sense of security when their owners are away, all while enjoying the outdoors and the company of your canine clients.
Animal Shelter Worker
Working as an animal shelter worker is a fulfilling career for those dedicated to the welfare of needy dogs. Whether you operate independently or collaborate with established shelters, your responsibilities involve caring for dogs awaiting their forever homes. You'll feed, groom, exercise, and socialize with these dogs to improve their chances of adoption. Some animal shelters offer franchise opportunities, providing a structured framework for your own shelter. Working within such a franchise allows you to tap into established processes, brand recognition, and community support. This career path lets you make a tangible difference in the lives of dogs by helping them find loving families while advocating for responsible pet ownership in your community.
Conclusion
Whether you choose to become a dog trainer, veterinarian, professional dog groomer, dog walker/pet sitter, or an animal shelter worker, you'll find your niche in a field that resonates with your deep affection for these loyal companions. The beauty of these careers is that they allow you to combine your passion with professional fulfillment, each offering unique rewards. From fostering strong bonds with individual dogs to making a positive impact on canine communities at large, your love for dogs can truly become a lifelong vocation.
Also, Read The Following: commercial roofing company in Baton Rouge